6 Elements of a Hardscape You'll Fall in Love with | Your Landscapers NEPA
When most people think about landscaping, they think about plants, bushes, and trees, but these are just a few components of this industry. Hardscape—designer spaces and additions using hard elements—play a prominent role in landscape design. With high-quality hardscaping services, you can instantly upgrade your property. Let's explore some of the more popular hardscape elements.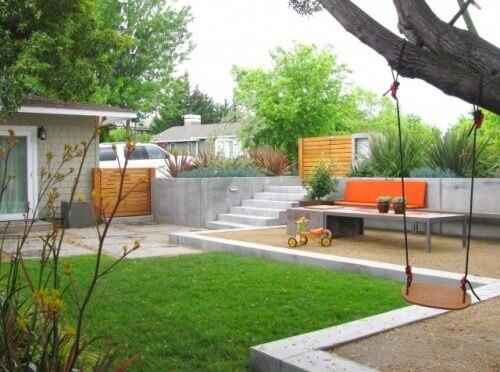 1. Welcoming Walkways
Walkways breathe new life and create a sense of organization for a property. Having clearly defined and beautifully designed walkways can help visitors to want to explore your property and give them a clear path to follow. This hardscape design element is essential for every property.
2. Vibrant Water Features
Water features are a way to upgrade the value of a property. From swimming pools and hot tubs to fountains and ponds, water features really bring something special to landscape design. Whether you invest in a functional feature or opt for observational hardscape landscaping, you will find that people always respond positively to these elements.
3. Warming Fireplaces and Firepits
Many people are surprised that hardscaping services include fire elements—but they do! Fireplaces and firepits bring beauty and warmth to a property after the sun sets. People love these features because they bring feeling to the space. Even better, they allow your visitors and residents to enjoy these outdoor spaces even when the days get colder.
4. Designer Retaining Walls
Retaining walls play a vital role in supporting properties, but that isn't all. Trading a standard retaining wall for one with beautiful stone features or other hardscape elements enhances the look of your property. Turning functional elements into designer elements can have a lasting impact on the property's value.
5. Comfortable Stone and Concrete Patios
Patios are favored by residents and guests because they provide an easy way to get outside. Hardscaping services allow you to offer these spaces with beautiful design elements that are welcoming and comfortable for guests. With stone display—or even elements mixed with concrete—you can give everyone a nice place to relax outdoors.
6. Captivating Courtyards
More commercial properties are adding courtyards to their spaces, and people who visit these places love it. Courtyards allow you to make the most out of the space that naturally arises due to building design. Instead of having cold and empty spaces, fill your property's gaps with courtyards and give visitors and residents a new place to hang out!
Creating beautiful landscaping using hardscape elements takes talent and years of experience. Our team at Your Landscapers NEPA is here to help you make the most of your property. Whether you want purely aesthetic features, or are hoping to give your guests more ways to enjoy your property, we are happy to help. Hardscape landscaping allows you to maximize space and increase property value, so contact us today to get started!